Posts tagged
Shower Enclosure
Shower Enclosures and Steam Showers are specially designed to meet the needs of modern bathrooms. They give an elegant look to the bathroom and thereby, play a pivotal role in the bathroom's appearance. They come with the glass panel and necessary accessories such as handles, hinges, etc. Shower Enclosures: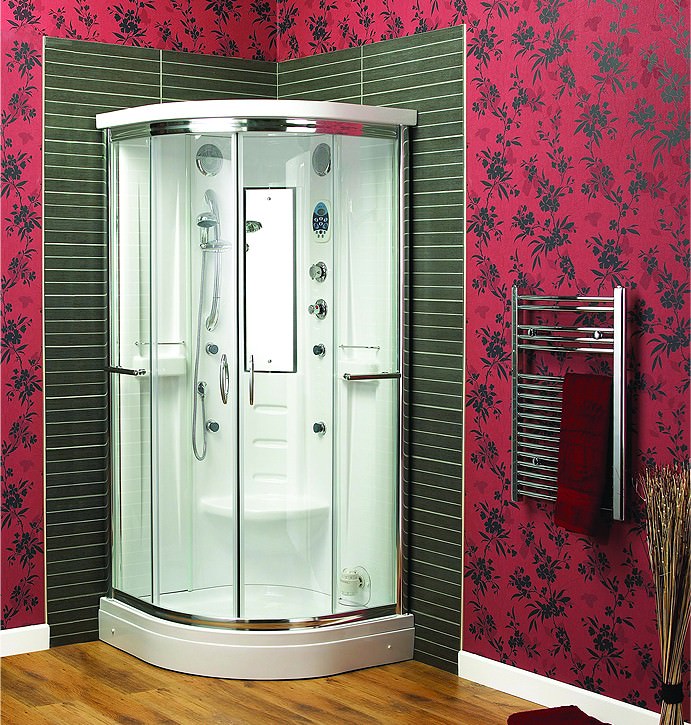 Shower Enclosures have become an integral part of modern English bathrooms. In today's world, Shower Enclosures are manufactured from hard glass and are normally resistant to cracks. They are easy to install, and many recent enclosures also come with a "do it yourself" or "ready to assemble" tag so that homeowners can install it themselves with a minimal effort. Check out Aqualux Slot and Lock Shower enclosure installation to believe it.   These are available in standard and customized dimensions, variety of designs, materials and prices. The design and style of the Shower Enclosure depends on the amount of the free space that is available in the bathroom. These are easy to maintain and clean. The entrance of the Shower Enclosure is wide so that one can easily get in and come out. Wetroom Enclosures utilize a wooden board that helps to drip the excess water contained after showering. Glass Shower Enclosures, Walk-In shower, Full Wet Rooms etc. are favourite among home owners in Europe.
Depending on the shapes, they are further classified to fit into circular quadrant enclosure, pentagon-shaped shower room and square shaped shower room. They are often classified into sliding door, folding door, etc. as per the door system used in the enclosure. Steam Showers: A Steam Shower is a normal shower which is combined with a humidified steam generator. This generator converts the water into steam or water vapor and then disperses it around the person's body. In layman's terms, it is practically a steam room which includes the features of a normal shower room.
Steam Showers are normally simple they often include foot massagers, rain showers, chromatherapy, aromatherpy and other such facilities. They are usually present in enclosures which are blocked on all sides so that the water vapor could not escape out from the enclosure. There are many advantages of steam showers due to which their popularity is rapidly increasing in English homes. Steam Showers increase flexibility of the person, enhances the skin tone, removes dust from the body and most importantly provides remarkable relaxation similar to the one experienced in a spa. Steam Shower is also used as an effective treatment for asthma, allergy and respiratory system.
The doors used for Steam Shower may be swinging doors or sliding doors. Swinging doors require a bit more space when compared to the sliding doors. Computerized steam showers are also available, that works automatically making the whole process a lot more "hands free".
The prices of the steam shower vary depending on the features it enclose. Luxury steam showers have higher prices compared to simpler ones. Every person spends a significant amount of time in the bathroom everyday. It is the best place where, a person can relax after a hard day's work, and so, it is significant to make the evironment as comfortable and warm as possible.. Aqualix Slot and Lock Shower Enclosure